Solutionset produces the U-Guide for AT&T's U-Verse service. It's a monthly magazine showcasing upcoming content, tidbits of information, tips and tricks, etc. The company was starting to produce more and more flip-book style conversions of print catalogs, but it seemed like an outplayed metaphor—it's not a paper magazine, why make it look and act like one? 
So in mid-2009 the director of my work group and I pitched a new digital publishing model for the magazine. My concept was based around the idea that the pages could slide instead of flipping, and we could embed things like movie trailers and exclusive content to further engage the readers. Create an experience that's more germane to the user's viewing environment. 
The original idea was then picked up by another internal team and was developed into a full-fledged website. I went on to design and produce many of the new digital pages. The results showed a lift of over 400% in page-views and click-thrus.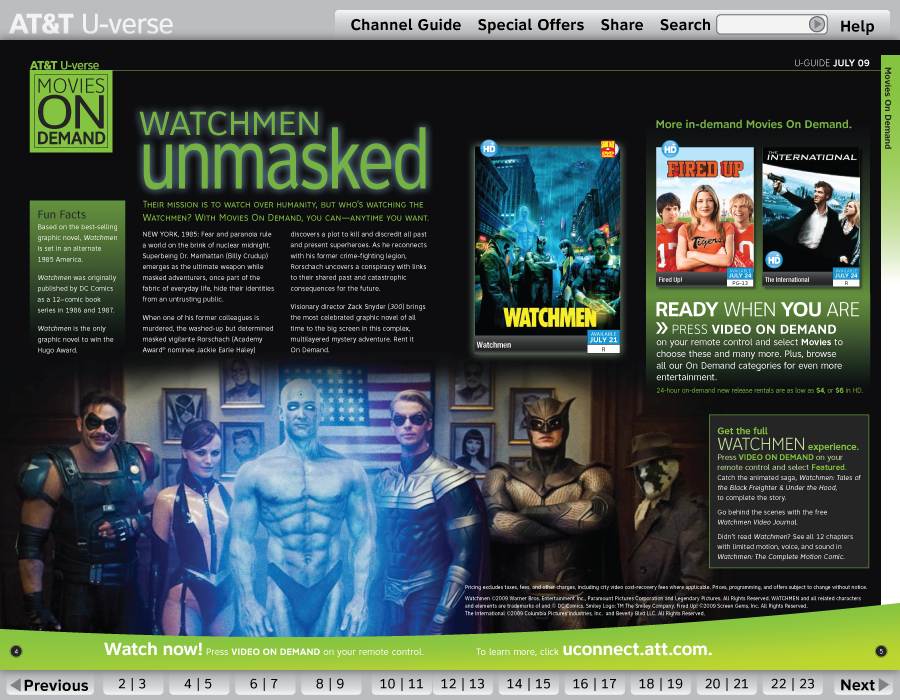 Above, the original pitch image based on the print magazine layout, below.